5 Benefits of Buying a Used Car
Regardless of the circumstance, when you find yourself in the market for another car, you may ask yourself, "Should I buy a used car?" Though some may question the benefits of buying a used vehicle, and default to always buying a new one, smart drivers are considering used options. There are several things to consider when buying used, such as the long-term, overall cost and possibly loss at the next trade-in cycle. Many people believe that if they buy a new car, their trade-in value will be higher, or they will pay less in maintenance. This is not always the true. In today's auto market, many brands retain their value, as well as have a proven record of dependability with regular maintenance checks.
At Brown's Chrysler Dodge Jeep Ram Used Center, drivers can also trust that we offer wide variety of dependable, safe, and cost-efficient used vehicles to our Patchogue customers. We also serve the areas and cities of Long Island, Amityville, Bayport, Bayshore, Brentwood, Farmingdale, Hauppauge, Patchogue, Port Jefferson, and beyond!
Same Budget, Better Deal
Purchasing that new Chrysler, Dodge, Jeep, or Ram vehicle may sound like a good plan, but there's only one problem, your budget doesn't match! Buying a used car just might solve that problem. For instance, let's say you wanted to purchase a new Jeep Grand Cherokee, but it's out of your budget. You can purchase a used Jeep in possibly a higher trim level with a price that actually agrees with your budget. And to top it off, we have a selection of pre-owned cars that are under $18K. Well, why not?
Depreciation
Depreciation is a huge reason why buying a used car is better than buying a new one. Everyone knows that once a car is driven off the lot by its owner, the car immediately starts to go down in value. When it comes to a pre-owned car, the deprecation is not nearly as bad because it doesn't happen as fast. What determines the depreciation rate of a vehicle is the make, model, and popularity. At Brown's pre-owned car center, there's the right car for the right customer.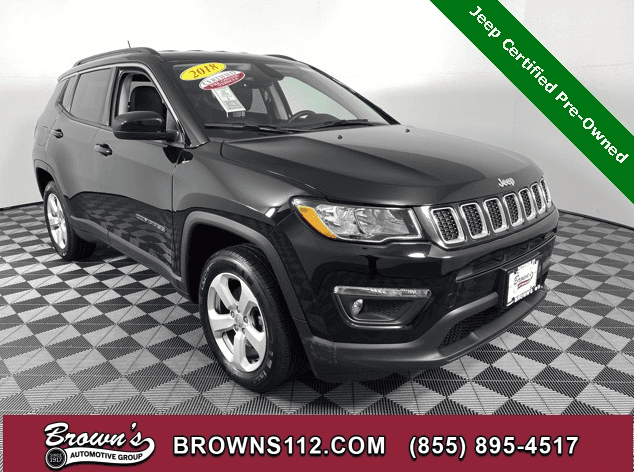 Variety
There are so many choices when purchasing a pre-owned car, that's because there's a much larger variety. Four-hundred cars may sound quite impressive when going to the new car lot, but there's probably twice as many cars in the used car lot. Additionally, there are going to be other vehicles that look brand new in the used car lot which makes them have more of a variation. At Brown's Pre-Owned Center in Patchogue, we have a spectacular diversity of used cars on the lot!
Vehicle History Reports
When you buy a used car, obtaining a vehicle history report is imperative and beneficial. CarFax and AutoCheck are two of the largest providers of vehicle history reports. Using these reports, a dealership can offer a lot of important information about a vehicle to the buyer. Some things that are in this report are:
Number of previous owners

Mileage validation 

Previous registration status 

Accident history

Flood history 

Repair history 
So whatever you buy, it will be protected with the information that you need to know and what any customer would want to know before purchasing any car. Our Brown's sales staff can offer our customers a CarFax report with each used truck, car or SUV on our lot, as well as a preview online! 
Less Registration Fees!
No one that is shopping for a used car near Long Island likes the extra registration costs. The registration fees of a car is based on its value and model year. So, a pre-owned vehicle will have less registration fees due to its depreciation. This can save you so much more money and adds up really fast. Luckily, if you buy a used car at Brown's Used Car Center in Patchogue, we can save you time and money because we provide you with all the paperwork to make the used car buying process quick and easy! Get the No-Hassle, Quick-Buying experience from the Brown's Used Sales team!

Visit Brown's Pre-Owned Center in Patchogue!
Today's used cars and trucks are more reliable for longer, so no wonder so many drivers are choosing the used vehicle option of their favorite make and model! There are so many more advantages to buying a pre-owned vehicle, like how much money you can save buying at Brown's Pre-Owned Center! Check out our pre-owned vehicle specials! You can be riding in style in your pre-owned Jeep and your friends not even know it! Or you can finance a used Ram 1500 work truck with lower monthly notes! Why pay the difference, if no one can tell the difference? Don't wait until it's too late and come now to Brown's Used Dealership and buy your next new-to-you ride! We look forward to serving our customers in Patchogue, Long Island, Amityville, Bayport, Bayshore, Brentwood, Farmingdale, Hauppauge, Patchogue, Port Jefferson, and beyond!