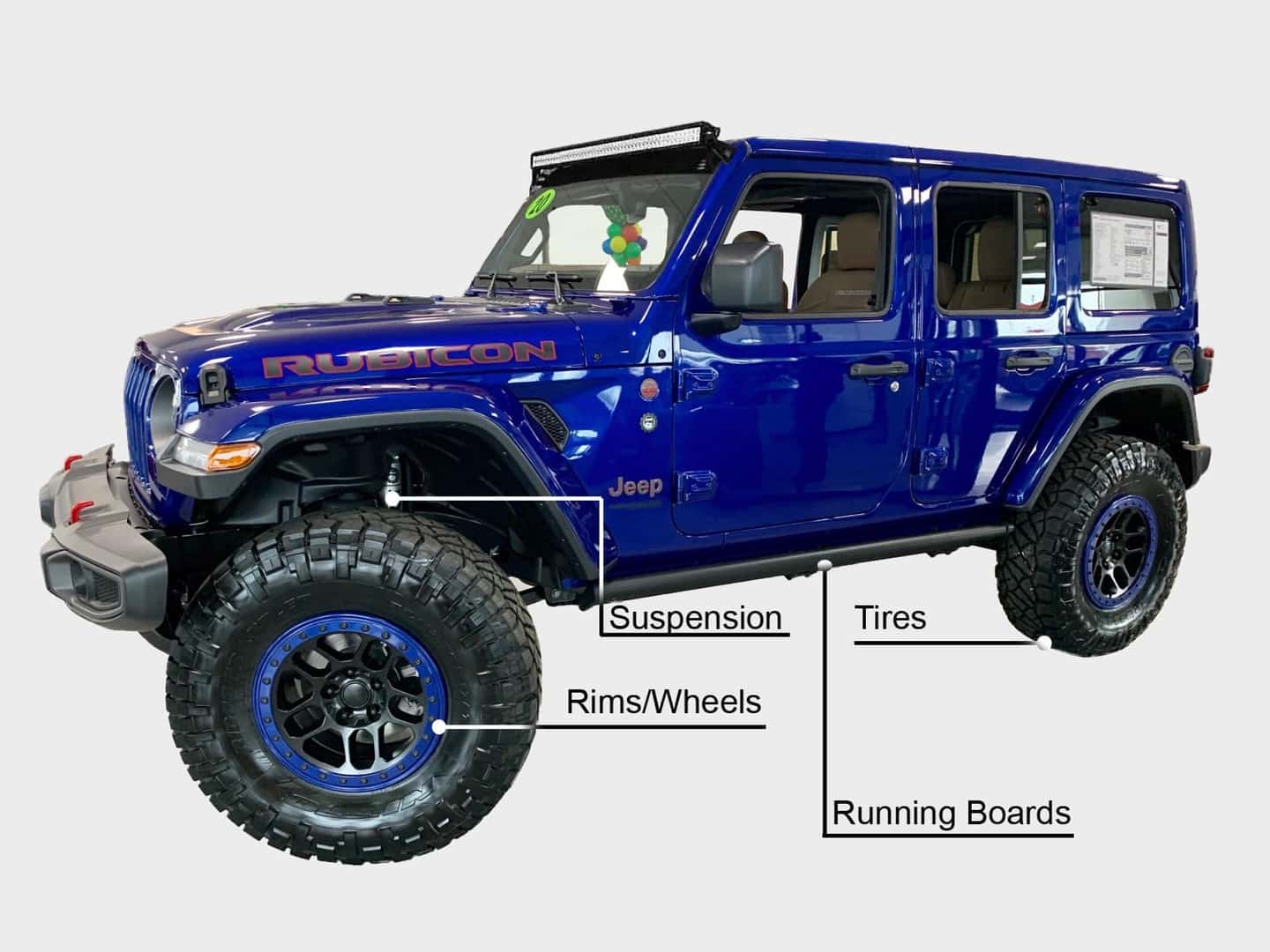 If you're looking for a deal on new custom Jeep parts and accessories in Patchogue, NY, your search should begin at Brown's Chrysler Dodge Jeep Ram. Conveniently located at 483 Route 112, Patchogue, NY, we're proud to assist those in our community and all of the surrounding areas when they're searching for the perfect off-road vehicle parts and accessories. Our extensive inventory allows our customers to search for an off-road vehicle that's right for them, and then customize it to meet their exact specifications. The Jeep Wrangler SUV merges classic Jeep style with modern design cues that help them stand out in any Patchogue crowd. Intricate craftsmanship and high-quality materials can be found throughout any Wrangler interior, creating an environment that's a getaway all on its own. We have all the parts you'll need to get started creating your custom off-road Jeep Wrangler. Our friendly and experienced sales personnel are here to help find the custom off-road vehicle you've been searching for, and we're ready to get started today!
Some of Our Custom Off-Road Accessories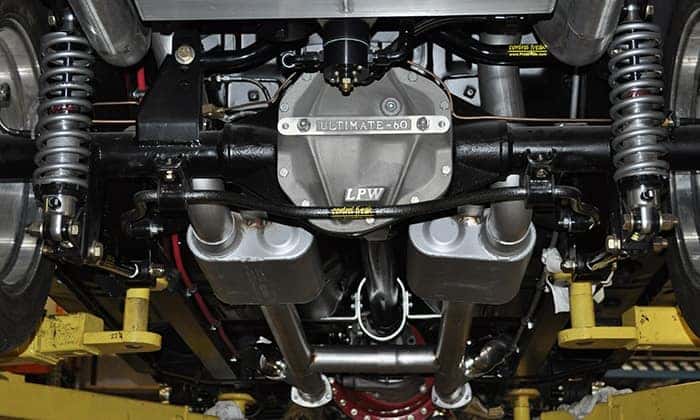 Suspension
With a huge variety of both stock replacement and upgraded suspension parts available for nearly every Mopar body style, enhancing the ride of you next off-road vehicle has never been easier. Let our off-road technicians help take your ride to new and exciting levels with a custom Mopar suspension.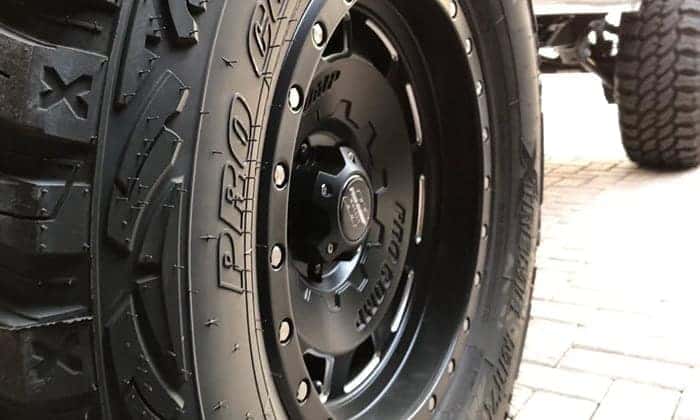 Rims/Wheels
Nothing helps set your off-road vehicle apart quite like some stand-out custom wheels, and we offer an impressive selection for customers to choose from. We carry custom off-road wheels from all of the major brands, including Mopar, Fuel Wheels and Pro Comp, in a variety of styles and sizes.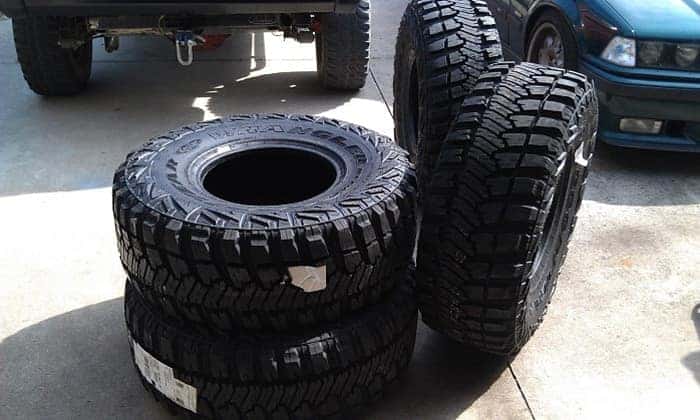 Tires
Tires are an essential piece to any New York off-roading adventure, and you'll find a great selection available here at Brown's Chrysler Dodge Jeep Ram. Whether you're looking for Mud Terrain, All-Terrain of anything inbetween, we carry a full selection of tires in a multitude of sizes.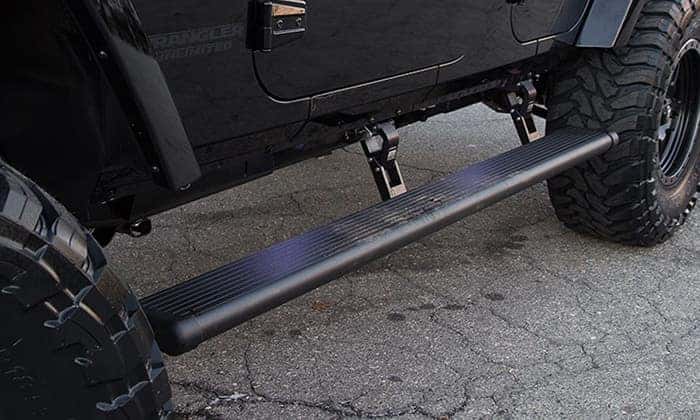 Running Boards
Getting into your vehicle shouldn't feel like climbing Mount Everest, which is why we offer AMP PowerStep™ for your custom off-road vehicle. These electric-powered running boards instantly extends when you open your door, and then conveniently retract out of sight when the doors close.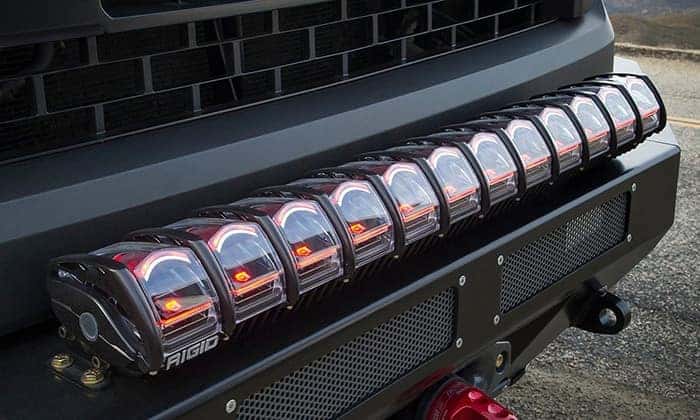 Light Bars
Seeing what's ahead is essential for any off-road expedition, and nothing shines more light on what's in front of you than a RIGID Light Bar. When you want to take off-road light to the next level, the custom off-road experts at Brown's Chrysler Dodge Jeep Ram are ready to assist.
Search
Find Your Vehicle
Search By Keyword
Search By Filters
Share
Share This
Choose How To Share:
No Charge Worry-Free Maintenance
Confidence with Vehicle Protection
Dedicated 24/7 Owner Support
VIP Access to Jeep Brand Events
No Charge Worry-Free Maintenance
Confidence with Vehicle Protection
Dedicated 24/7 Owner Support
VIP Access to Ram Brand Events
This vehicle is being built now. Contact dealer to reserve this vehicle and discuss options for locking in pricing and eligible incentives.
Vehicles identified as "Being Built" are pre-production vehicles that are not yet on the dealer's lot or in transit. Pre-production computer-generated images may be shown and may not be representative of the vehicle listed.
MSRP for standard equipment plus optional equipment listed. Vehicle delivery date and other vehicle information, including pricing and incentives, are subject to change until the vehicle build is complete.
MSRP excludes additional charges including without limitation any delivery fees, government fees and taxes, title and registration fees, finance, filing and processing charges, emission testing charge, accessories and upfits.
No Charge Worry-Free Maintenance
Confidence with Vehicle Protection
Dedicated 24/7 Owner Support
VIP Access to Jeep Brand Events
Five year coverage on retail purchases
Brown's Chrysler Dodge Jeep Ram 40.784363, -73.008314.