New 2022 Grand Wagoneer Coming Soon to Patchogue!
Inspired by classic interior and exterior materials and finishes, the 2022 Grand Wagoneer SUV model has upgraded through traditional innovations to establish sleek style and luxury American elegance. This is a comeback of an icon, and coming soon to Brown's Jeep Dealership in Patchogue, NY! To our customers in Patchogue, and the surrounding areas of Long Island, Bayshore, and Port Jefferson, we are giving you a sneak peak of the all-new Grand Wagoneer! 
If you would like more information, contact the sales specialists at Brown's by completing the form below, or calling 631-576-4666! We'll happy to answer any questions about this coming-soon model or any of our other available Jeep SUV models!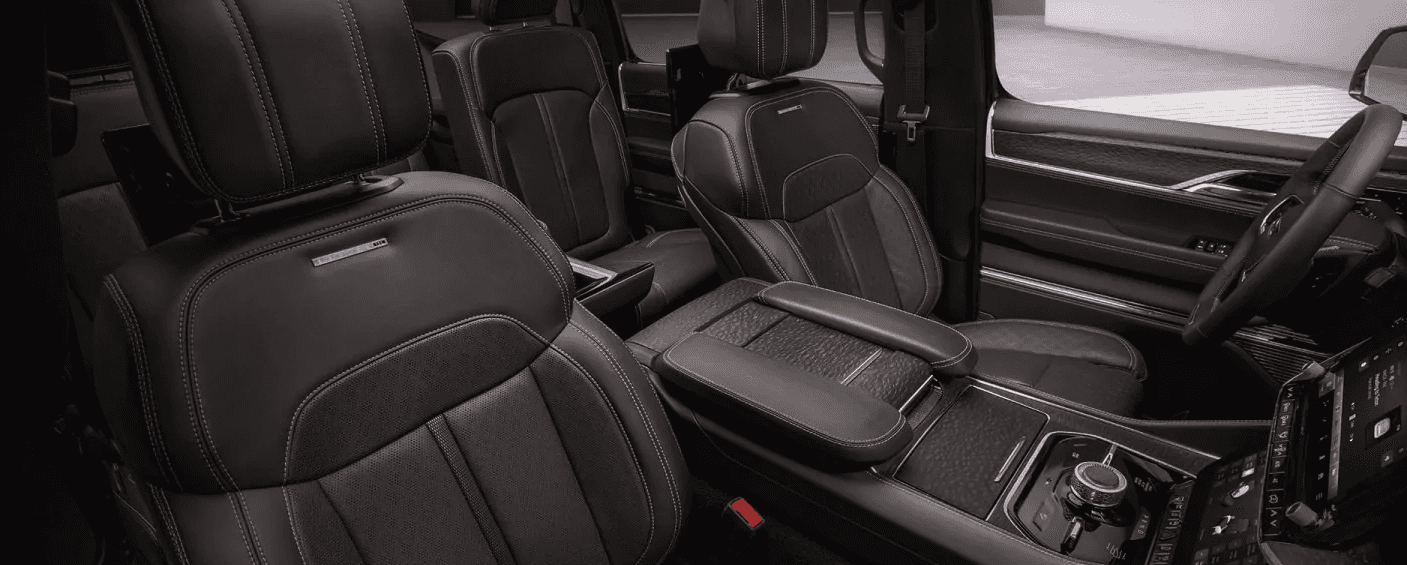 Engine, Transmission, & Performance
After being out of the market for almost 30 years, the 2022 will be back to showcase the upgraded engine, transmission, and overall performance! It is mentioned that they will share the same body frame as the RAM 1500, but will have a uniquely different rear. The RAM 1500 and Wagoneer are also expected to share the same transmission and engine options, which is the 3.6-liter V6 hybrid system and will also be offered a more powerful 5.7-liter V8 engine. 
Interior & Exterior Design 
The original premium Grand Wagoneer SUV's interior and exterior design stands out anytime of the day! This model offers 3 row seating which is perfect for larger families on the go. The 2022 Grand Wagoneer's interior features blackened lace-wood with raw edging accents and genuine metal framing with dual texture, built for a luxurious and modern look. The details of the exterior are made glamorously including a full length single pane glass rooftop that offers the driver and passenger an amazing view of the outdoors. A distinct look that sticks out day or night, is simple, but has a sharp front and rear backlit badges. 
Technology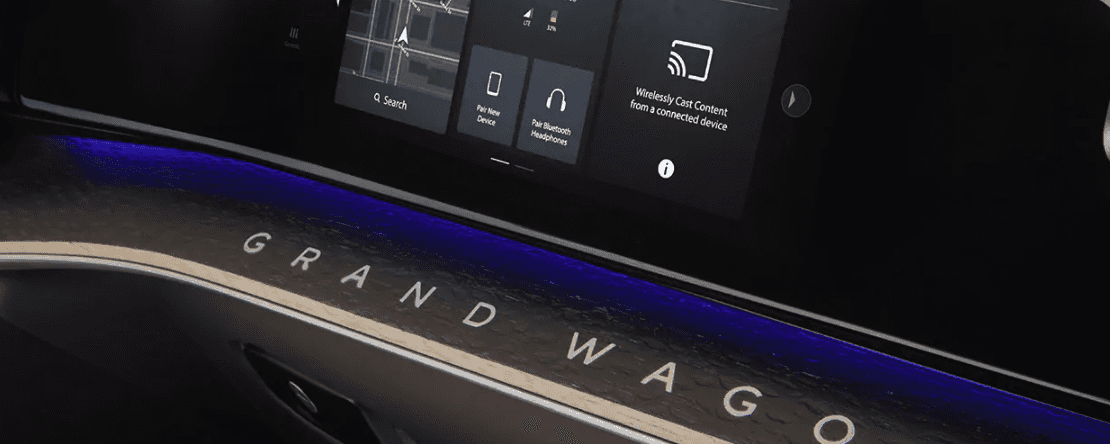 With beautiful LED screens, high-tech camera technologies and sophisticated protection and safety features to help increase your road management, the return of the Grand Wagoneer to the luxury SUV market has a lot of excitement to live up to! The 2022 Grand Wagoneer is designed to maximize your driving experience with a high quality touchscreen system. The cabin is packed with touch screens to amuse you and your passengers. The center touch panel is not just 12.1 inches, there is a 10.3 inch screen right above it. The center touch panel is not just 12.1 inches, there is a 10.3 inch screen right above it. 
Safety
There is nothing like feeling safe and having the confidence when hitting the road. With the new 2022 Grand Wagoneer, it features standard and optional driver-assistance technology, including forward collision mitigation, as well as automatic braking, lane departure detector, adaptive cruise control, lane-keeping assist, blind spot monitor and more.

Model Launch & Pricing
The exact release date of the new 2022 Grand Wagoneer is still unsure, but it's been hinted it will be launched sometime Spring 2021. Of course the first question anyone asks is, what is the price of this luxury SUV? With four model variations of Grand Wagoneer, as well as the smaller Wagoneer, consumers will have more options when confronting their budget wants vs their model wants. According to Car and Driver, we anticipate various versions will run between $60,000 to $75,000; however, it has been previously mentioned the fully loaded version can cost over $100,000.  
Contact Brown's Jeep Dealership For Details!
With everything taken into account, the new 2022 Grand Wagoneer is an incredible decision for a luxury and modern SUV. At Brown's Jeep Dealership in Patchogue, NY, we are here to help you with any additional questions regarding the comeback of this icon. To see our inventory of new cars, visit our site and one of our team members could not imagine anything better than helping you to decide on the best decision. Contact us today and we are looking forward to seeing you!